Why Yoga and CBD go well together for achieving peace of mind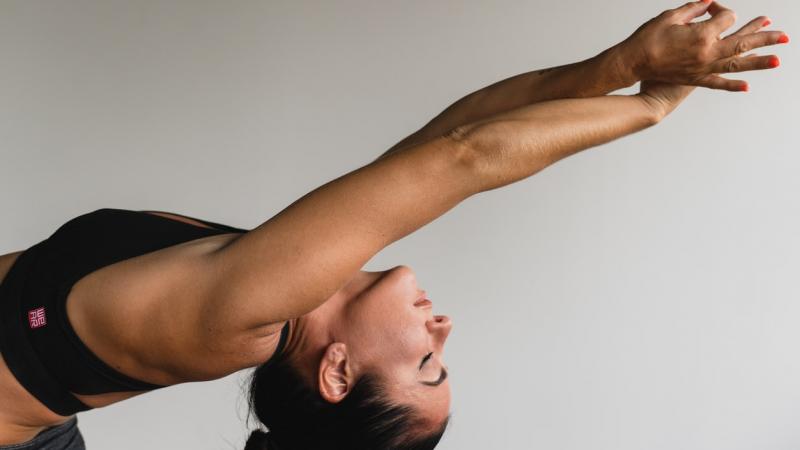 In this performance based world, people have started to seek alternatives in ancient arts and cultures to feel better, to feel more grounded and to improve their lives. Moreover, next to seeking guidance in exercise or movement in general, people have started to turn to new supplements to improve their lives.
For many years now, yoga has become increasingly popular in the west - the ancient art of yoga is taught to help people cope with stress and sicknesses related to a sedentary life. It promises great affects on your nervous system, your body, your mood and initially your life.
Likewise, if you've been following the media in the last couple of years, CBD, a chemical component of Cannabis, has been a much talked about topic as well.
Research has shown great benefit of the supplement, such relief of pain, reduction of anxiety and enhancement of mood. Yogis would agree that yoga has mostly the same effects when practiced consistently.
Therefore, let's look at why these are an excellent match.
IT'S BEEN DONE BEFORE – CENTURY LONG practice
First, it's not a new connection – the usage of CBD (or Cannabis) can be traced back to ancient Indian roots. Many Hindu scriptures refer to cannabis as one of the five sacred plants to relieve anxiety. It is called "Bhaga", a medical plant to be used to heal ailments like inflammation and even diarrhea.
The birthplace of yoga has a long history of cannabis use, and its benefits are well recorded in this part of the world. Many yogis and rishis of ancient India would meditate under the influence of cannabis (locally known as ganja or hashish).
BOTH ASPECTS WORK IN SYNOGY WHEN IT COMES TO RELAXATION
With its relaxing capabilities, CBD allows a calming sensations to enjoy deeper relaxation. It helps with alleviating pain in muscles and joints and thus allowing more freedom of movement.
As yogis move through their asanas, their postures, they connect or reconnect with their bodies and get rid of stress and blockages that have built up during the day. CBD encourages a better mind/body connection through activating the neurotransmitter in the nervous system.
BOTH WORK TOGETHER TO STIMULATE THE BRAIN
Interestingly, when we're feeling good our brain naturally releases a neurotransmitter called Anandamide. In Sanskrit Ananda means bliss. it's fragile and it breaks down quickly, therefore we experience only short moments of bliss. CBD is said to suppress the enzyme that breaks down Anandamide, meaning this feeling of happiness and bliss is prolonged.
Exercise in general creates a feeling of being high as it releases endorphins. The usage of CBD can allow the body to relax while in this euphoric state of movement and thus creating a better and deeper practice.
So, you can say there is a seamless transition between the effects of CBD and yoga as you move through the asanas.
ALTERNATIVE FORMS OF TREATMENT – INCREASE OF FOCUS
CBD can be used in various ways and does NOT need to be smoked in order to be effective. It appears in form of cremes or oils to be taken orally. As aromatherapy is widely used in many studios around the world, CBD can fit as an addition to enhance the experience.
Have you ever been distracted during your yoga practice? You're not alone, our busy lives don't let us disconnect from thoughts and doubts even when we engage our bodies. CBD grounds the body and helps participants focus more on the moment.
BOTH IMPROVE SLEEP
Yogis would agree in saying that yoga is not only a practice on the mat but it is what you take with you into your ordinary life. Sleep is an important component of life and yet many people struggle with having a healthy sleep routine. CBD has been reported to promote a healthy sleep pattern which initially boils down to feeling fresh and rejuvenated (and more capable to deal with every day's stress).
BECAUSE BOTH HELP WITH MENSTRUAL PAIN
In the west the majority group of yoga practitioners are women. If you know a little about female physiology, you know that a woman's capacity to practice any type of physical activity might vary according to the time of her natural cycle. It has been reported that women struggle with physical activity during, before and after their period. Symptoms vary from increased abdominal pain and cramps. CBD shows to help women get rid of menstrual pain and therefore makes the practice more enjoyable.
BOTH INCREASE THE CHANCES OF WEIGHT LOSS
Next, many people turn to yoga to lose weight. CBD can convert white (bad) fat into brown fat, thus helping the body to burn calories, leading to weight loss. CBD reacts with the CB2 receptor - instead of activating the receptors themselves it influences the endocannabinoids to block or activate the receptors and thus regulating appetite.
CONCLUSION
Having read the above, it should be easy to see that yoga and cannabis are not only complementary to each other but also seem to enhance each other's properties. If you're looking to buy CBD oil in Canada, it's available in most major cities. The same is true for most of the western world where CBD products are legal. Shopping online is also a popular choice for the best prices and selection.
It provides users with relief from stress and anxiety, pain and managing symptoms of different kinds of diseases. It can be more than just mystical mumbo jumbo as studies have shown that CBD oil and cream help reduce pain and reduce inflammation. The usage of CBD, the natural pain killer, can lead to a more blissful practice and thus a more enjoyable life. Even though controversial, it is worth a try, don't you think?